Saturday, September 6, 2014
Posted by

CoupDeMistral
at 7:50 PM
No comments:

Posted by

CoupDeMistral
at 10:46 AM
No comments:

Friday, September 5, 2014
Find thousands of destinations right on your OpenCPN chart
Did you know that
Squiddio
makes its global user-sourced repository of sailing destinations available as way-points in OpenCPN*, the leading open-source navigation and chart-plotting software?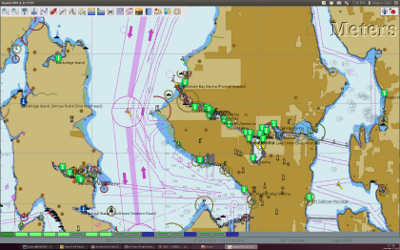 The sQuidd.io plugin allows users to retrieve marinas, anchorages, docks and other sailing points of interests for a specific region of the world with just one click, and
view them right on their chart
!
Destinations are displayed as OpenCPN way-points. By double-clicking on a way-point users can access useful information about the destination, such as the destination's average user rating, the address and phone number (where available) and a link to the Destination's page on sQuddio.
* version 3.3 or greater required


Share your seafaring knowledge with the other sailors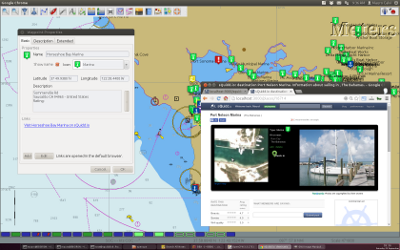 By following the link in the way-point, registered sQuidd.io users can post comments about the destination, as well as rate the destination on attributes such as beauty, service and quality of Wi-Fi access (where applicable). Users can also report new destinations not yet available in the database.
Use of the plugin is free of charge (free registration is required for certain functions).
Don't plan your next cruise without it!
What better place to plan your cruise than your charting software itself? If you use OpenCPN, you will find the plug-in to be an indispensable tool for educated cruise planning. Access to thousands of images, other cruisers' comments and lots of relevant sailing information can help you identify the best marinas or anchorages ahead of time without hours of research on the web.
Download
Download the plugin installation package for your hardware platform (32/64 bits) and OS (Linux, Windows) directly from the
OpenCPN site
Use
Enable the plugin, right-click on an area of the chart and view all the local destinations. Right-click on the destination's icon, and follow the link to the destination's page on sQuiddio to view additional information, rate the destination and post comments.
More information available
here.
Posted by

CoupDeMistral
at 7:44 PM
No comments: